What's so special about it?
Look at the map and imagine you are paddling with your friends, your attention captured by the river and the landscape.
Then, at sunset, at the campsite you'll pass from the gurgle of the river to the silence of nature.
Put up your tents, gather wood and prepare a delicious evening B.B.Q.
After dinner, you'll already be excited thinking about the descent of the following day.
There will be something inside you that will never ever leave you - do you understand? You will.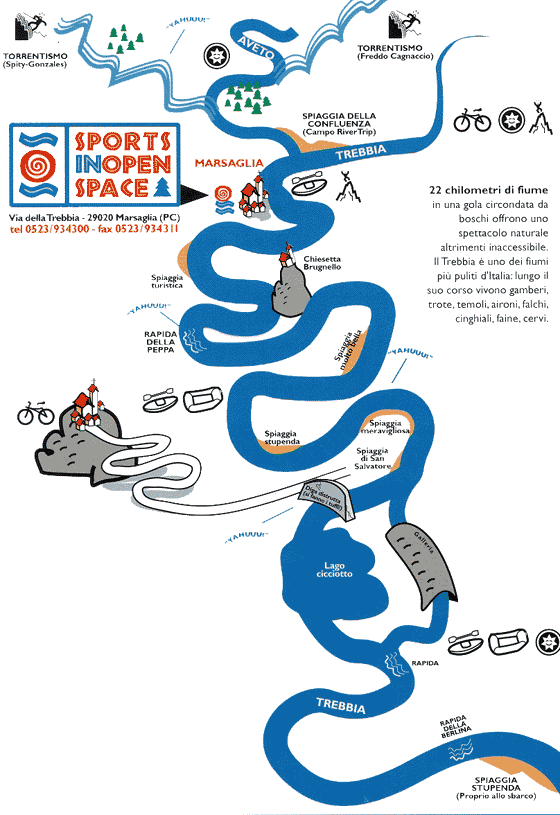 ---